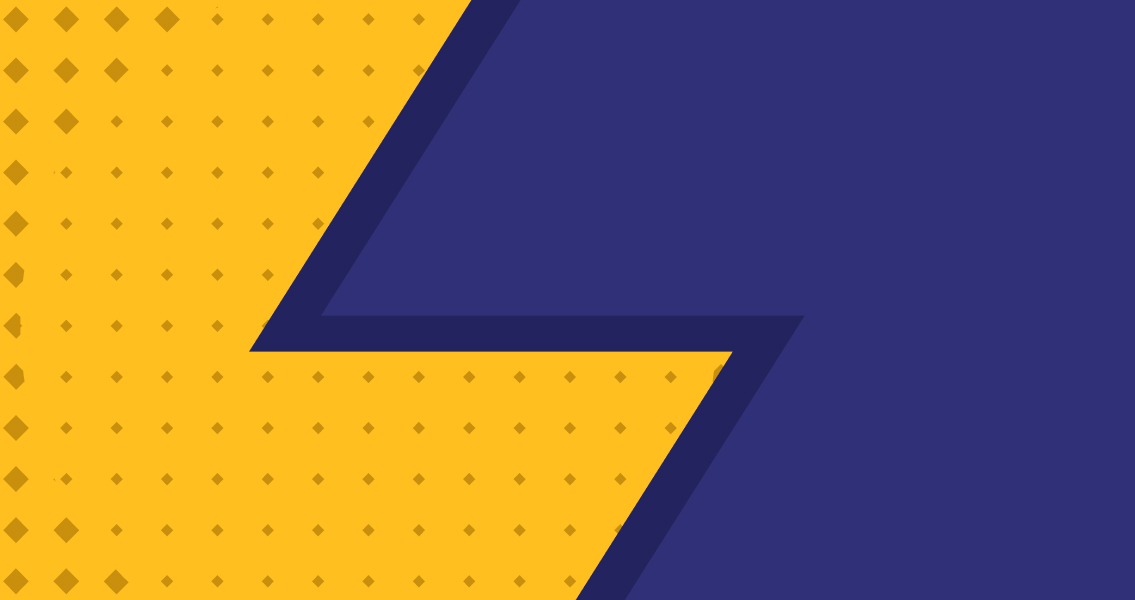 Choosing a freelancer vs. a company for outsourcing software development
Why choose to outsource your work to a software development company instead of hiring a freelancer.
It can often happen that a company's in-house development team lacks particular expertise or skills, or that simply there is not enough manpower to finish a particular project on time. This is why they need to look outside of their own walls and find a different solution. But which one to choose and where to find what you need?
As the world is getting more and more used to remote work and collaboration with remote teams and individuals, businesses are now more open to the idea of working with remote development teams or freelancers.
When it comes to software development, businesses face a critical decision – whether to outsource their work to a third-party company or work with a freelancer. This choice can have a significant impact on your project's success.
In this blog post, we'll explore the key differences between software development outsourcing and hiring a freelancer, helping you make an informed decision for your next software project.
---
First things first – why do we put these two options in comparison, or, rather, why would companies find themselves in a situation where they have to choose between the two, instead of simply hiring additional staff?
The answer is simple - cost reduction.
Whether you choose to go down the route of hiring a software development company, or take your chances with a freelancer, the biggest gain for you is reduced costs. Avoiding the recruitment, selection and hiring processes, onboarding, payroll and taxes are just some of the benefits.
You are also able to increase the size of your talent pool, which not only helps you find talent faster, but also allows you to reach some of the world's greatest software development professionals.
We go on further explaining the options you have.
Who is a freelance developer?
A freelance developer is an individual who, rather than being an employee of a particular company, works on their own and provides software development services. Most often, they work remotely and independently.
They tend to work on projects of short or medium duration, as well as on multiple projects and for multiple clients at the same time. Since they are self-employed, they work under their own terms.
Freelancing has been on the grow for years and is becoming a more and more popular working option for individuals, with the US alone having around 73.3 million freelancers as of 2023, with an estimate of reaching 90 million by 2028. Additionally, the global freelance platform market is worth approximately $3.39 billion.
Freelance developers may specialize in specific areas of software development such as front-end development, back-end development, mobile app development, or full-stack development. These are also some of the most popular freelancing skills on the market.
When to hire a freelance developer?
There are many platforms like Upwork, Toptal or Freelancer that can help companies and freelancers connect and start their collaboration. However, before deciding on working with a freelancer, you should consider the following situations and circumstances under which to hire a freelance developer:
You have a short-term project.
You have only a single task that needs to be finished.
You have a clear set of project requirements and deadlines.
You have a fixed and limited budget.
Your project quality is not a major concern or a priority number one.
What is a software development outsourcing company?
We have already explained in detail what software development outsourcing is and what types are there to choose from.
All outsourcing options mean you are starting a contract with a third-party outsourcing company to use their software development services. Based on your project size, requirements and budget, there are three different types of relationship-based outsourcing:
Team augmentation outsourcing model
Dedicated development outsourcing model
Project-based outsourcing model
When to choose an outsourcing company?
Unlike with hiring a freelancer, different models of hiring an outsourcing company give you the opportunity to choose the one that works best for you. No matter if you have a large and long-lasting project with no fixed requirements and deadlines, or an unclear vision of your project and a set budget – just choose the model that best fits your situation and circumstances.
You are also not limited by the number of professionals you need. You can outsource your project to a software development company that will provide you with a team of as many developers as you need.
In comparison to the freelancing market, the global outsourcing market generated $92.5 billion in contracts, with more than 70% of the total amount coming from IT services.
Why should you hire a software development company over freelancers?
The main difference between a freelancer and a developer from an outsourcing company, is that, while the latter are still technically part of an outside organization, for the scope of your project, or rather, your contract with them, they work as if they are a part of your company.
If you choose a reputable company, cooperating with a business, rather than with a self-employed individual has far more benefits, and far less potential risks.
Here is a list of the most obvious advantages of choosing a software development company over a freelancer.
Expertise
Skill range When hiring outside developers whom you are going to entrust your project upon, you need to make sure they have the desired skills and level of experience.
If you are missing more people, or a range of different skills, hiring a single freelancer will hardly make a world of difference for your project. As any other developer, a single freelancer cannot have the capacity to single-handedly cover the scope of an entire project. They specialize in specific areas of software development and know specific technologies. This makes their services limited to projects usually requiring one position or one-time tasks. It may also require far more time to find the skills and experience you need.
A software development company's skill range increases with every additional employee, which means they can offer you not only different developers, but other services like QA, testing, content creation and marketing as well.
Background Stepping into the world of both freelancers and outsourcing companies lets you access a large pool of global tech talent. However, before you start the collaboration, you need to make sure that any expert you hire truly has the expertise you need.
With freelancers, you should be able to see their previous work or other client reviews, especially if you are using a freelancing platform. While freelancing platforms provide some background security, fake profiles and fake reviews can still exist.
On the other hand, a software outsourcing company, just like any other business, has a reputation to uphold, which greatly reduces the risk of misrepresentation. Their staff and their professional abilities have already been tested in the hiring process and they can pick the skills you need to augment your team or to build an entire team that will work for you.
Quality
Quality control Any good software development company has team or tech leads that control and approve the produced code. Even if teams consist of people with a lower level of experience, team leads support them in their work and make sure that everything is up to the desired standards.
If you hire a freelancer who has experience, you don't need to worry about the quality of the code and the general project quality, as they have years of work behind them and know what they are doing. On the other hand, with developers that don't have as much experience and are working on their own as freelancers, the end result may be a project of compromised quality and unfulfilled project specifications and requirements.
Testing An additional benefit offered by an outsourcing company is quality assurance or software testing. Their QA teams conduct manual and automated code and software testing to ensure top quality of the final product.
After a freelancer has finished with their part of the work, the burden of conducting thorough quality tests falls on the client.
Communication and contact
Language barriers Any option of remote hiring, especially offshore hiring, may result in communication breakdowns due to language and cultural differences.
Number one priority in all cases is making sure there is a common language that can be spoken, as miscommunicated project requirements lead to a prolonged and unsuccessful project.
Availability When you work with freelancers, as they are self-employed, you will have to contact them directly and, for a successful project, this communication will have to occur often. As freelancers are most probably working on more than one project at a time, and you are not their only client, there is no guarantee that a freelancer will always be available when you need them. The problem is even greater if you are trying to sync with more freelancers who are working from different time zones.
With a software development company, teams work under the watchful eye of their project manager who can make sure that all communication is impeccable and there is nothing lost in the process of remote working. They are always available to you, can inform you on the project progress and status, and make sure that all the information from you is transferred to their team of developers.
Commitment
Multiple clients It is in the nature of a freelancer's work that they are not committed to a single company and single project. Since they are usually hired for a short period of time, or even just for a specific task, they always tend to have more clients. This is the only way for them to make sure they have a steady flow of work and pay.
All of this makes it difficult for them to commit fully to any project they are currently working on, both with their time and effort.
Prioritizing This may also result in missed deadlines as they may prioritize another project or another client that is paying them more than you are.
Outsourced developers, although hired by another company, when working on your project, have full commitment and dedication to it. They neither have other clients nor other priorities. What is more, with some outsourcing models, like the team augmentation or the dedicated team model, the outsourced developers work as if they are your regular employees.
Security issues and confidentiality
Sensitive information Sharing sensitive information with an untrusted company or an individual can lead to disaster. This is why all collaboration has to be documented for potential unlawful actions to be able to be proved in court.
With freelancers, people usually rely on good faith and thus put themselves and their business in grave danger. To protect yourself from data breach, loss of information or idea theft, you should sign an NDA with the freelancer you are working with. However, if you are working with more freelancers, and your information gets into the wrong hands, you may not even know the source of leaked information. A freelancer may also stop contacting you in the midst of a project, leaving you wondering about the future of the sensitive business data that you have shared with them.
Companies, on the other hand, are aware of the consequences of breaching NDAs, non-compete clauses and all other contracts and agreements - they have a more responsible and serious approach as they will not risk their own reputation. Moreover, all of their employees, including the developers that will work on your project, have signed these agreements themselves and have an obligation not to breach them.
Fake representation and scams To make a final decision on who to hire and to make sure that you are working with a trusted partner, you may conduct a background check. This will probably include checking the reviews, client testimonials and other available sources.
The problem with freelancers, as well as with freelancing platforms, is that, even if they do receive negative feedback, they can simply delete the profile and open a new one. An additional issue is creating fake profiles and fake reviews and scamming their clients.
A company cannot disappear overnight. It takes a long time for them to build their reputation and gain client feedback on independent sites like Clutch.
Conclusion
Finding an ideal solution for an outside partner is a difficult task. Depending on your budget, the desired range of skills, project size and requirements, there are different options to choose from. However, you have to be careful and take different potential risks into consideration.
There are certain advantages in hiring an outsourcing company to hiring freelancers, such as access to a wider range of skills, increased dedication, and dependability as a partner.
If you're looking for a safe outsourcing option, no matter if you are missing just a couple of skills or have a large-scope project on hand, reach out to Mono - we'll make sure to find the solution that fits your needs and build a team just for you.